Latest news
New Painted Special! 26/01/2023
New Kit Available! 20/01/2023
The first news of 2023 19/01/2023
Back to work! 04/01/2023
Seasons Greetings and Happy New Year! 15/12/2022
My first show in two years, new models, and the cull 01/12/2022
News
Lots of new stuff coming along
11/10/2018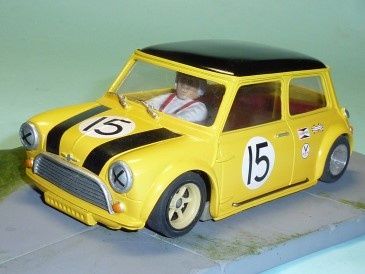 Apologies for the lack of news, I have been very busy on new stuff. Our 1952 British GP Ferrari 500 F2 is finished and will be on the car page today. All three numbers are included (15,16, and 17) so if you are nice and buy three you can make the complete team: Ascari, Taruffi and Farina, who came first, second, and sixth respectively. This care has a long nose, long exhaust pipe and no side fins, so it is a completely new casting compared to our first Ferrari 500 F2.
Our second new models is a 1/24 scale Mini Cooper, we did the vac formed body in the past but this is a full resin body. It uses the same vac interior and resin chassis as the vac formed version. I think it looks ten times better. It will also be on the car page later today. So why not buy two? One would only get lonely all on its own.
The transit Mk. 2 van is almost done, in fact I am hoping it will be finished next week, that is the plan anyway. Also the Chevy COE artic. is almost done and the low loader and tanker to go with it as well. These last two will be very big models (for us anyway) and we should have some photos up next week. We will also be bringing back a couple of models but our big Christmas cull is coming, as we release new models the range continues to grow and we do not have much room so we will be deciding what to make dormant soon. If you'd like to keep the model going be sure to buy lots of them soon.