Latest news
Christmas is getting closer 08/12/2023
The Cull Sale Underway 30/11/2023
The Owlet is finished/ The Cull Returns 23/11/2023
Another painted special and the owlett underway 09/11/2023
New Kits Available! 02/11/2023
Two more oldies 27/10/2023
Welcome to our website
An Introduction to George Turner Models™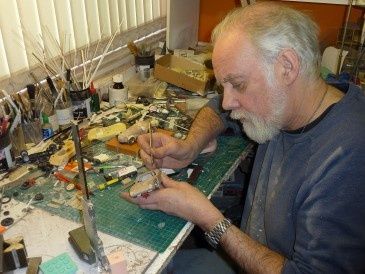 You may view our new online store at the link: George Turner Models Online Store
It is our goal to produce high quality slot car kits of historic racing cars. Our kits range from the eras of the turn of the last century to the early 1980s saloon and GT racing.
We have been designing and manufacturing slot car kits for over a decade and a great number of models long before that.
Our kits are designed to be the perfect blend of scale model and capable racer, suitable for both amateur and experienced builders.
George Turner Models is owned and operated by George Turner and his son Joe. George has been designing and making prototype model cars since 1972. He began his career working for Matchbox. For 8 years George worked on the Yester Year, Kingsize and 1-75 series.
In 1980 George became independant and started George Turner Models. Here he made prototype models for the likes of Corgi, Dinky, Lledo, Merit, Mattell, Tyco, MB Toys and Matchbox. This has given George over 50 years experience in making models and by now he feels he is getting the hang of it.
Over the past few years the focus of George Turner Models has switched to high quality resin slot cars. Previously we had ventured into model boats and figures but George felt the call to return to cars.
To date we have made over 200 models, all prototypes being made by George. Nearly all of our models start off life as a block of tooling board (a type of synthetic wood). Over the following four weeks, with the help of a mill, bandsaw and sander the rough shape is hewn. The remaining, more intricate, details are crafted by hand with files, scalpels and scrapers. George emphasises there is no magic, no mystery, just 50 years of learning the craft. There is no car that George cannot make a good model of. This allows for our range to remain varied and diverse.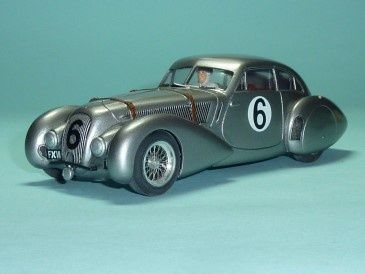 Every kit is designed with its own resin chassis, ready for racing or to display. To add to the detail each kit includes decals specific to historic races of the car.
We use the highest quality resins in our kits to assure of top grade representations. Our body shells are light and strong and not only look superb but are very good slot cars.
We are constantly adding new models to our range and upgrading our older models with the latest modelling techniques.
As of 2011, after university, George's son Joe came on fulltime as a partner. Joe remains responsible for customer relations, the continued upkeep of the website and the manufacturing of kits. Allowing George to focus on his main purpose of prototyping new models.