Latest news
Important Notice... 05/06/2023
The Beast has proven to be very popular 25/05/2023
Beast of Turin Update 28/04/2023
At last the Beast of Turin is up along with more! 21/04/2023
Lots of new stuff coming along 06/04/2023
At last our 1924 Le Mans Bentley is finished 09/03/2023
News
The Mclaren M8A is back
07/01/2022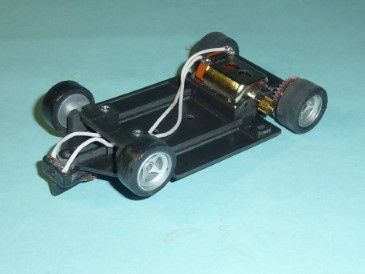 The Mclaren M8A is back in the range, reworked and improved with a new 3D designed resin chassis. I really like this model and Tamiya brilliant orange is spot on. If you missed it the first time do not delay, we only have limited decals (but just enough to make it worthwhile to remould).
The reworked lightweight E-type will go in the moulds next week, this body shell is significantly reworked from the original and looks a lot meaner. More re released are due later in the year. The likely ones are the Mk.1 Coombes Jag, the King Cobra, and Le Mans Chaparral 2D.
For new models the Lotus 19 is nearly done and has an anglewinder set up so will come with a full interior like the Lotus 23. We have another Edwardian racer nearly done, slightly unusual car I found a picture of and rather liked. Might have to invent a story for that one.