Latest news
The Cull Sale Underway 30/11/2023
The Owlet is finished/ The Cull Returns 23/11/2023
Another painted special and the owlett underway 09/11/2023
New Kits Available! 02/11/2023
Two more oldies 27/10/2023
1.24 Anglia Now Available! 20/10/2023
News
Progress on the Owlet
28/09/2023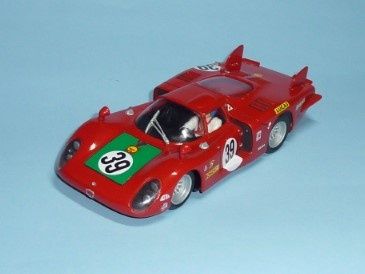 We are getting on with the Frazer Nash Owlet, Joe is designing the chassis so it will be a 3D printed part and it will have steering. I think these oldie worldy cars look much better with steering, ok we lose a bit of front end accuracy but they are slot cars after all. There is still a good amount of work to do.
I have finished another painted special, the T33 Le Mans, a very pretty car. This will be the last special for a while. I have also dirtied up the pick up truck so its looks more weathered.

The 1.24 Anglia is nearly there, still need to sort the decals for it.

So what is next? Well the Le Mans winning Lagonda might be worth a shot.