Latest news
The Xmas Shutdown will be 17th Dec - 3rd Jan 01/12/2021
Important News! THE CULL! 19/11/2021
New Kits now available! 11/11/2021
New Kits now available! 27/10/2021
Our first Sunbeam Alpine model is now available 21/10/2021
All we need is decals 15/10/2021
News
Our New Firenza Prototype is Finished.
24/08/2021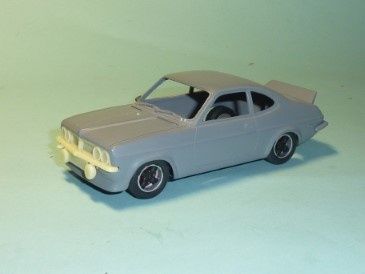 Our Gerry Marshall and Peter Brock Firenza prototype is complete and will be going in the mould in a day or so. We still have to do the artwork, and as our art guy is on holiday there will be a bit of a delay. We will also be doing a new artwork for the Droop Snoot while we're at it.
The 1934 Singer Le Mans is finished and in the mould as I write this. We should have castings by the time you read this. I have based this model on a car my Dad owned during WW2. He also had a Jap engined Morgan 3 wheeler, might make a version of that in the future.

We have 5 new painted specials ready to go up on the website. From the bench we have a MGC Sebring, the No.44 car with a slight dust effect, a Mk. 2 Cortina in a very sad state, a Group 44 Triumph GT6, a rally Austin A40 and a green Frazer Nash.

In a few days we should have some pictures to help in the build of the EE transporter. The gearbox is almost sorted, a few days and it should be good to go.