Latest news
Online Ordering 20/05/2022
Decals have arrived! 12/05/2022
New Kits and Track Update 06/05/2022
New Kits now available! 28/04/2022
A New Idea For Tracks! 26/04/2022
Price Increases Incoming (Sorry!) 28/03/2022
News
New Products Available!
07/04/2021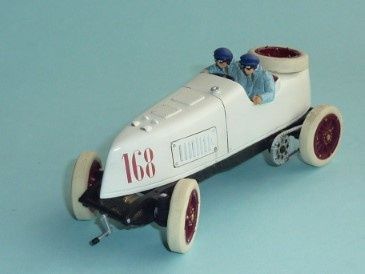 At last the MG, Mors and Lotus 23s (in correct liveries) are up on the car page. The new MG looks superb painted in two tone. The kit comes with two radiator grills so a couple of versions can be made.
The Lotus' look very good as well, two Jim Clark cars and a Graham Hill car (I found out I don't like painting moustaches on drivers). The 23C has a non specific livery but still looks great.
The Mors is looking great too, very different from our other Edwardian bodies I think.