Latest news
The Cull Sale Underway 30/11/2023
The Owlet is finished/ The Cull Returns 23/11/2023
Another painted special and the owlett underway 09/11/2023
New Kits Available! 02/11/2023
Two more oldies 27/10/2023
1.24 Anglia Now Available! 20/10/2023
News
I've got it together
15/07/2021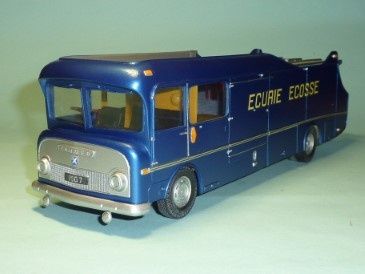 I've got an Ecurrie Ecosse transporter together finally, only 15 months late. Still a little bit to do on it as I am redesigning a few components to work better. The whole front cab section is being remoulded along with the front grill and four other parts. This has not been one of the most joyous prototypes I have made, in fact it is fighting me all the way. But it is very pretty. No more transporters though, a nice easy car after this I think.
I reckon it will be another week to get these bits done and we can start getting a few transporter kits together, that is the plan anyway. I will be glad when this model is out there for others to enjoy. After that it will be nice to finish a couple of cars and maybe another little van.
And remember our sale starts tomorrow.