Latest news
New Painted Special! 26/01/2023
New Kit Available! 20/01/2023
The first news of 2023 19/01/2023
Back to work! 04/01/2023
Seasons Greetings and Happy New Year! 15/12/2022
My first show in two years, new models, and the cull 01/12/2022
News
It's Done!
03/08/2021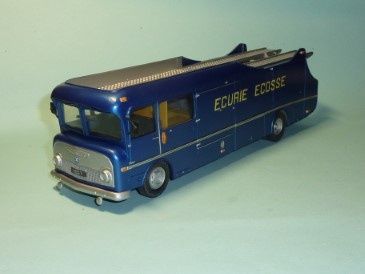 It's done! Yes, after 18 months the EE transporter is finally finished and we have pictures to prove it (and the moulds and resin castings) it has not been an easy model to design and put into production. I think it looks pretty damn good, and a very good partner to our Fiat transporter. As you can see there are a lot of bits so I will be putting up some pics on the hints and tiups page which will help in the building. As you know we do not give written instructions with each kit as our customers are very clever (plus doing so is really expensive), so hopefully I should have that information up on the website in a day or so when the photos are done.
The kit will come to be made as a static model as standard, with the option of buying a 3D designed motor pod if you would like to motorise it. We are still finalising the details for this and should hopefully be sorted in a few days.
In any case it is done, go buy it!