Latest news
Artwork is underway 18/02/2021
The Maserati 151 LM is coming along nicely... 11/02/2021
RIP to our Jaguar XJS 04/02/2021
New Kits now available! 02/02/2021
The Lotus 23s are nearly there. 28/01/2021
At last the Vauxhall Firenza Droopsnoot is on the car page 21/01/2021
News
It is that time of year again... yes the CULL!
07/11/2019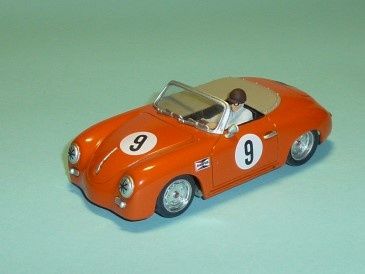 It is that time of year again. Yes once a year we have to look at our range of little slot car kits and kill off those that have not cut the mustard over the past 6 or so months. Yes those poor little cars that you, yes you, have not bothered to purchase are going to be killed off. Or in a nicer way of putting it we will be phasing them out. These are the kits we have only sold one or none of since April:
Cro Sal Cheetah GT-701
Jaguar E-Type (Road version) GT-132
Ferrari 375+ GT-161
Allard Racer GT-221
Le Mans Talbot GT-242
Le Mans XK120 x3 GT-265, GT-266, GT-267
Lister Jaguars x2 GT-292, GT-293
Lotus 30 GT-321
Chevrolet Fire Truck TRU-106
Chevrolet Texaco Tanker TRU-107
Austin Twin Cam GP-301
Ferrari 246 GP-401
BRM GP-221
Connaught GP-231
Ferrari F500 GP-242
Flat Bed Trailer TRA-301
We will still be selling these while stocks last, but once the moulds are done that will be it for them. As always we do this little cull because we are bringing out more new cars, and in our little workshop we do not have room to keep everything going all the time. Some of these new models are almost ready and will be on the car page in a few days. The decals have now arrived so it should not be long. The first three to be ready will be the little Porsche roadster, our super little MGB racer and the Aston DB3S. The Triumph GT6 is not far behind them and I should have finished this week.
On the other side of the coin, a couple of cars that were previously listed to be removed have sold well over the past 6 months. This means that the AC Cobra and the Bizzarini 65 (No. 3) will be returning to general production.
On another note, I will be attending Orpington Swapmeet next weekend (17th) so if you have anything you would like me to bring for you, let me know.