Latest news
Important Notice... 05/06/2023
The Beast has proven to be very popular 25/05/2023
Beast of Turin Update 28/04/2023
At last the Beast of Turin is up along with more! 21/04/2023
Lots of new stuff coming along 06/04/2023
At last our 1924 Le Mans Bentley is finished 09/03/2023
News
Big progress on the transporter
27/05/2021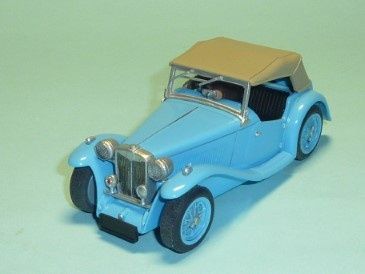 Big progress on the EE transporter this week. Most of the bodywork is complete and we are working on the interior. Still a lot to do but hopefully by the end of next week it should be getting there. We will be making a new gear box so that might delay things a bit but it will be well and truly on its wheels. I think it will look pretty impressive. Lots of detail to go though.
I know I said the other week that we were done on MGs for a while but I lied. The MG T series with canopy up is going on the car page and it looks very pretty.
The Stirling Moss Frazer Nash has been moulded but is still a ways off as we still have to sort out artwork. I should hopefully have some pics next week.

I think I have been very good getting on with the transporter because as you know I do go off on tangents. But I will be good and finish it.