Latest news
Progress on the Owlet 28/09/2023
New Edwardian Chassis 21/09/2023
Redesigning our Edwardian chassis 14/09/2023
1.24 Anglia moulded 07/09/2023
Three New Painted Specials! 24/08/2023
New Kits Available! 18/08/2023
News
At last the Beast of Turin is up along with more!
21/04/2023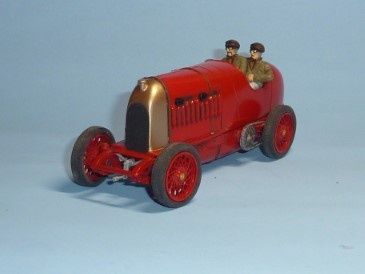 At last the Beast of Turin is up on the car page along with four new Edwardian racers. So get your orders in now! The Beast has certainly proved a popular if unusual subject. A bonkers looking car but a very pretty model. Maybe that is enough Edwardians for a while, then again maybe a Napier or Austin.
Our 1:24 Hillman Imp is moulded and I should have one up and running next week. The Frazer Imp decals will take little while to arrive but once they do it will be going up on the website.
As you may know I will not be attending Gaydon in May, just getting too old for it now. But Colin from RS Slot will take a few of my kits up with him so if you want to buy anything it can be picked up from RS Slot.