Latest news
At last our 1924 Le Mans Bentley is finished 09/03/2023
New Painted Special! 26/01/2023
New Kit Available! 20/01/2023
The first news of 2023 19/01/2023
Back to work! 04/01/2023
Seasons Greetings and Happy New Year! 15/12/2022
News
And we're back
02/09/2019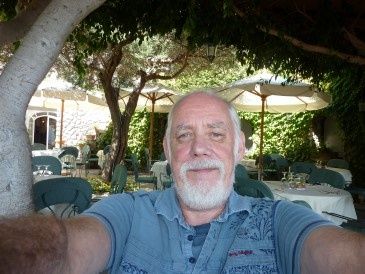 We are back. Lady Lynda and I had a wonderful week in Sorento. Lovely hotel, super town and gorgeous scenery. That said, the start of the holiday was a bit interesting. We got to the airport at 4.30am, checked in our bags at the desk and one of them was overweight (guess whose), £20 additional fee, OK no problem. Then we went through security and Lady Lynda had packed all of her expensive toiletries in the wrong bag, all being above 100ml, they all got confiscated. So off to boots to buy new ones, £20.80, hmm. Let's have a coffee, two coffees and two toasted sandwiches, £19... It gets better.
Lady Lynda smokes one or two ciggies so I said we will get you some duty free. Turns out you cannot buy duty free if travelling within the EU. So off to the ciggy counter in Smiths. One pack is £12 and it wasn't a brand she likes so found another cigy place and the brand she liked was £14 a pack.
Well, might as well get some perfumey stuff for her while we are spending all the money. Got away lightly at £60.
Now it is time to board the plane and I have not had a single beer yet. This is the first time I have got on a plane sober. Off we go, trolly comes along and I see a tiny tin of Punk IPA, £4 but lovely. I took one swig, put it back down on the table and the next thing I know is my leg and foot are soaking wet. Nasty Lynda had knocked my beer over. Then she has the nerve to say to the flight attendant, look the silly old sod has knocked his beer over, can we have another one, and can I have a coffee? Another £8. So far I have spent over £150 and we have not even arrived yet.
Joking aside it was a really good week. We even went to Pompei, sort of, we had a coach trip with stunning scenery. Got there and it was a very hot day, who would have thought, we start the tour and the guide say we will be walking for two hours with no shade. By this time we had seen an ampitheatre, some pillars, a few bits of wall, a bakery and a few bits of old stone. We were knackered already. Fuck this, one pillar looks like all the rest, let's go and have a coffee and buy lots of souvenirs. I love tacky souvenirs. More lovely scenery on the way back to the hotel. Now this is where it gets strange. We got to dinner in the hotel restaurant in the evening. I am enjoying my meal but Lady Lynda is picking at her. What is wrong I ask, it's a bit oily. It's olive oil, you are in Italy! After a couple of days she informs me she is not keen on Italian food. But you lived in Italy for four years, for gods sake. I have mentioned this in the years we have been together. Fortunately she liked the puddings and ice cream, and they did a mean burger.
Now here is something I do not understand. I realise I am very weird. I switched my phone off for the whole duration of my stay. No telly, no newspapers, and I would look around me at people by the pool, in the bar and even in the restaurant. Whole families all looking at a bloody little screen, newly weds, are they talking sweet nothings in each others ears? No they are staring at their phones. It is all ages, old and young. You are in this beautiful place with amazing views with someone you want to be with (maybe) and all you want to do is stare at your stupid little phone. Just put them away and look around you and talk to each other you fuckwits (not you people reading this, you are all lovely). You will survive a few days without your phone and do not give me this shit about oh there might be an emergency at home and they need to contact me. They will manage perfectly well without you. Live in blissful ignorance for a few days. Then Lady Lynda would say stop being grumpy and drink more beer. Anyway I could go on but the main thing is we had a lovely holiday in a lovely part of Italy. I would love to go back, maybe next year.