Latest news
Progress on the Owlet 28/09/2023
New Edwardian Chassis 21/09/2023
Redesigning our Edwardian chassis 14/09/2023
1.24 Anglia moulded 07/09/2023
Three New Painted Specials! 24/08/2023
New Kits Available! 18/08/2023
News
A very good weekend at Gaydon
23/05/2019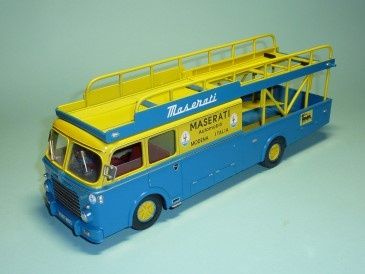 We had a very good weekend at the Gaydon Slot Car Fest. Met lots of old friends and hopefully made some new ones. On the subject of old it does seem to get more tiring ever year as you get older, but I guess at the age of 65 I am considered young(ish) in the slot car world. Saturday you are on your feet from 8 till 5 and 9 till 4 on Sunday. And it is talk, talk, talk, yes I can talk bollucks all day.
We had a fair bit of new stuff including our Fiat racing car transporter in Maserati colours. It looked pretty damn good, as did the group 44 Triumph TR8, along with three new transits, two new trailers and an updated Chevy COE low loader. All the new kits will be going up on the website over the next week.
It has been a very busy time leading up to Gaydon so I am taking it easy for a couple of days, tidying up and thinking about new models. No more van or transporters. I have some cars already blocked out. As you may know if you read the new regularly I am planning on a Mk. 2 Lotus Cortina, Droop Snoot Firenza, Landcrab, Fiat Billala, Triumph GT6 Group 44, Sunbeam Alpine, Jag XJR5, Ford Ranger, plus some reworked and improved versions of deleted cars. Trouble is I do get sidetracked and do something completely different.