Latest news
New Painted Special! 26/01/2023
New Kit Available! 20/01/2023
The first news of 2023 19/01/2023
Back to work! 04/01/2023
Seasons Greetings and Happy New Year! 15/12/2022
My first show in two years, new models, and the cull 01/12/2022
News
We will be attending Orpington swapmeet on the 20th
10/11/2022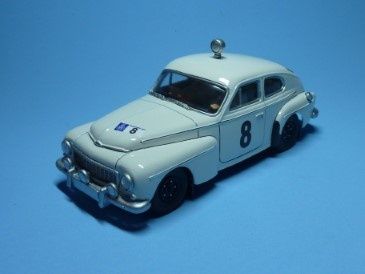 We will be attending Orpington slot car swapmeet on the 20th of November, this will be our first show attendance since before Covid. It will be good to see some old faces again. I am going to be bringing my rally track so you can have a go with some of our cars. I will also take some of our MDF track sections and a complete routed single lane track. All with a selection of our lovely little slot cars. Including our new Volvo PV544. I am currently getting on with the 1924 Le Mans Bentley, which is quite a complicated model. It will be coming with steering and custom made 3D printed wire wheels.
Our second version of the Volvo PV544 will be up on the car page next wek. This will be the 1964 RAC Rally car, which looks very good in white. We will also be releasing the 1934 Singer 9 Le Mans car, which is a very pretty model.
I have also started on the Ginetta G4, a very dinky but pretty car, should make a good slot car.

Remember it is getting closer to Christmas so if you have any present related orders please get them in as soon as possible. Do not leave them to the last minute.

PS. The cull is coming...