Latest news
The Cull Sale Underway 30/11/2023
The Owlet is finished/ The Cull Returns 23/11/2023
Another painted special and the owlett underway 09/11/2023
New Kits Available! 02/11/2023
Two more oldies 27/10/2023
1.24 Anglia Now Available! 20/10/2023
News
Things are changing
01/06/2017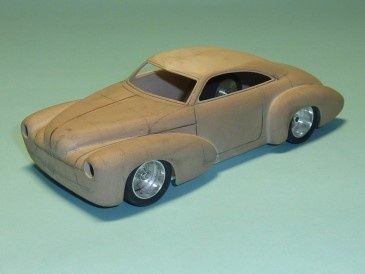 Things are changing.
After 10 years in our present workshop we now have to leave. All is very amicable. We have been lucky to have a warm, dry and secure working area and room to put a blooming great 6 lane track due to the generosity of Dick Rout and Richard Eyre at IMS, but now the area is needed for a new office. So we will be favating our premises in the next 4 weeks. Our track will be taken apart this Saturday and put into storage. I have said to the club that if they can find somewhere to put it they can have it on loan as the chances of selling it are very low. But it is still up for sale.
So where are we going? Well I am 63 and can't face finding and taking on a new workshop. Financially it would not be viable (frankly we don't make that much money to do so). But don't worry I am not retiring just yet. We intend to build a small workshop in our back garden and turn one of our bedrooms into a small workspace. Fortunately we have a box room that is about the right size. That is the plan anyway.
So over the month of June things will be a bit hectic. We kindly ask that you bare with us during this transitional period and we will keep you updated. Stating the obvious the change of location will mean a couple of changes in the way we do things but hopefully the disruption will not be too serious.
Right back to Slot Cars. This week I have gotten the Holden cored out and on its wheels, it is looking pretty awesome. My little Mega Anglia is narly done, if you like the Mega Imp you will love this. But I guess some will hate it (they are wrong, it's fab and very wide). Obviously this is a scale model, yes it is a scale model of a widened, lowered anglia believe it or not. Hopefully both cars should be done in the next couple of weeks but due to circumstances no guarentee.
In any case, wish us luck, if you will, with the move.