Latest news
New Painted Special! 26/01/2023
New Kit Available! 20/01/2023
The first news of 2023 19/01/2023
Back to work! 04/01/2023
Seasons Greetings and Happy New Year! 15/12/2022
My first show in two years, new models, and the cull 01/12/2022
News
Our first completely new model of 2019
07/02/2019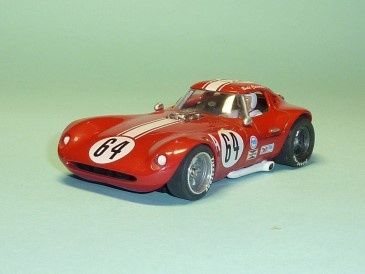 Our first completely new model of 2019 is almost finished and will be going in the mould next week. The Triumph TR7 is virtually done, now of course once we get a resin casting we will be able to get the decals done. So still a couple of weeks away at the moment, after that maybe a couple of variations.
The Ford Transit super van 2 is ready to go and will be on the website in a day or so. We still have a couple more transits and trailers to release, we will be doing this gradually over the next few weeks. There will be the recovery truck, race rescue vehicle, box racing car trailer, four wheel trailer and a couple of other bits.
Next week we should be starting a new project or two. I have not decided between the Mk. 2 Lotus Cortina or the Vauxhall Firenza droop snoot. We do not have a Vauxhall in the range.
I won't say what the other project is but should be done for Gaydon at the latest.
Also the Thomas Cheetah is being put back into production. One of my favourite cars so go buy it!