Latest news
The Owlet is finished/ The Cull Returns 23/11/2023
Another painted special and the owlett underway 09/11/2023
New Kits Available! 02/11/2023
Two more oldies 27/10/2023
1.24 Anglia Now Available! 20/10/2023
Darracq chassis issue 13/10/2023
News
Our Edwardian race cars are finished
01/10/2020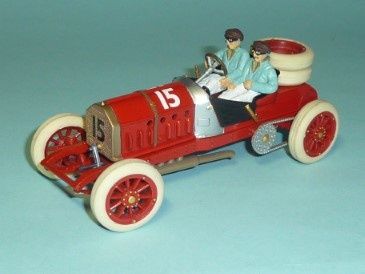 Our Edwardian race cars are finished. Yes 8 new models ready for you all to buy and make us happy. The new Edwardian section is being constructed as I write this. I have already taken quite a lot of photos but I have a lot more to take plus a lot of info to put up. But over the next few days it will all be up on the website. I really hope you all like these old cars as much as we do and you but lots and lots.
They will be £40 plus postage and this will include resin spoke wheels and as usual we will put a list of parts to purchase from Pendle Slot Racing to finish your model.
As mentioned last week Pendle have a produced a cream coloured tyre which suits these cars very well. Fortunately you can use the same running gear on all these old cars.
Also the Commer van BP services is all painted up and looks very good.