Latest news
The Cull Sale Underway 30/11/2023
The Owlet is finished/ The Cull Returns 23/11/2023
Another painted special and the owlett underway 09/11/2023
New Kits Available! 02/11/2023
Two more oldies 27/10/2023
1.24 Anglia Now Available! 20/10/2023
News
New Edwardian Chassis
21/09/2023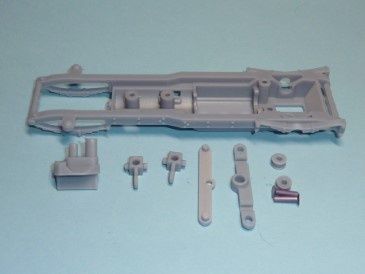 The chassis for our Edwardian racers are now available and on the website for purchase. All parts are 3D printed and it includes a guide designed for this chassis. We have three version, the chain drive and non chain drive chassis with 95mm wheel base, and the shortened chassis with 80mm wheel base. You can use these to upgrade your existing car or add your own body shell. All of our Edwardian kits will include these as standard going forward.
This chassis is easier to assemble and a lot stronger and more accurate.
You can find it the chassis on our accesories page.
I am getting on with the Frazer Nash Owlet. Joe is working on a 3D chassis which will have steering, bit of a tricky one but hopefully will come together nicely.
The 1.24 Anglia is just waiting for decals and it will be done.
We also have 5 new Painted specials up on the page for those who would like a finished model.