Latest news
New Painted Special! 26/01/2023
New Kit Available! 20/01/2023
The first news of 2023 19/01/2023
Back to work! 04/01/2023
Seasons Greetings and Happy New Year! 15/12/2022
My first show in two years, new models, and the cull 01/12/2022
News
Lots of EE Transporter moulds
01/07/2021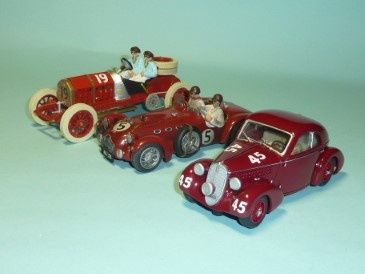 Lots of EE transporter bits going into their moulds at the moment. As you can see I am very messy. This is about half the silicone moulds and some of these will be 2 part moulds. I reckon this model will use about £300 worth of rubber alone. After all the time and resources that have gone into it I hope you like it. We should be able to start the resin casting very soon.
We are steadily adding a few more models to our range of builts. The next will be an Edwardian Fiat, the Fiat Balilla, and a lovely little Allard.
You can find these on the G. Turner Specials section of the car page all available for sale.