Latest news
Preparing for Orpington 17/11/2022
We will be attending Orpington swapmeet on the 20th 10/11/2022
New Painted Specials! 03/11/2022
The Volvo PV544 is finished and available! 17/10/2022
The Volvo PV544 prototype is done 06/10/2022
The Volvo PV544 is nearly done 08/09/2022
News
June is proving busy
22/06/2017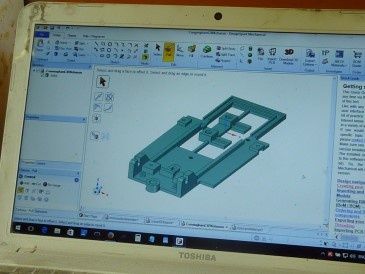 June is proving busy. We intend to be up and running by the begining of July. The new workshop is nearly done but there is still a lot of sorting out do be done. Lots of stuff and machines to move. It is a job to settle into serious model making but I have managed to do a bit. The new wide Anglia which we have christened the Wang S is finished and I am just in the process of painting it up now. So hopefully by next week it will be completely finished and ready for you to buy. So stop buying kebabs, sausages and padling pools. Just because we are having a bit of hot weather doesn't mean you get to shirk on your commitments to buy my models. Our Chevy fire truck is also finished and if time allows we will have pics next week along with the 68 Sebring MGCGT which I sort of forgot about.
Our track is still for sale to a good home for £3500. It is an Ogilvy 1/32 scale track made in Canada in 99. Superb condition and was used regularly up until the begining of June. Price includes power, timing equipment, laptop, rostrom... the whole caboodle. You will not find better.
So something a bit new for us. We are starting to get into 3D printing for our chassis and motor pods. Our inline motor pod has been done and the 3D prototype is being moulded in resin. It is a lot more accurate than I can make and in time all of our chassis and pods will be made this way. And no I will not be making car bodies this way. That would be very silly.