Latest news
New Painted Special! 26/01/2023
New Kit Available! 20/01/2023
The first news of 2023 19/01/2023
Back to work! 04/01/2023
Seasons Greetings and Happy New Year! 15/12/2022
My first show in two years, new models, and the cull 01/12/2022
News
I think I have gone through the change
21/02/2019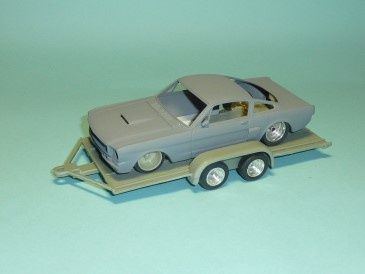 I think I have gone through the change. It has been happening over the last couple of years and now at the age of 65 I have to own up. But don't think bad of me in fact I feel proud and released from the shackles I have endured for years. Yes I no longer drink lager.
It happened in Asda, I saw the light and it was good. In fact it was a green box containing a variety of golden ales, and at £7 for 6 500ml bottles I was unable to resist. That night I had a bottle of Hobgoblin, followed by a Wainrights, followed by a Cockerhoop, followed by a Boondoggle and that was it. I have not had an American piss water since then. I am now drinking IPAs, ruby beers as well and I love them. Now a good mate drinks Bud Light, I had a taste and it is like Bud but with what little flavour there was removed. Britain now is a great place for good beer and has more small breweries per capita than anywhere else on Earth. But that is not to say I have not tried some American IPAs and golden beers. I drink Shipywards in my local Whetherspoons and I can get pissed for a tennder. Also Goose Midway is rather nice. So there it is I am out of the closet, no more lager for me.
Not a lot of news this week as I have had to do some contract work for a week or two but we attended the Milton Keynes slot car show. Very good as usual. Our Transit Supervan was popular and the prototype TR7 was also popular. We should have resin castings of the TR7 next week. We will be able to get the artwork sorted out then. I will finish off the widened Mustang which looks rather super, in fact virtually everyone at MK who saw it liked it. And let's face it, every single one of you who collects slot cars has got widened cars in your collection. You may not think you have, but believe me, you do. Ninco, Carrera, Slot It, NSR to name just a few all do it. It is strange to think though if you have a 1/32 scale Scalex TR7 it is nowhere even close to 1/32 scale. More like 1/28th. Just because they say it is does not mean it is true.