Latest news
Important Notice... 05/06/2023
The Beast has proven to be very popular 25/05/2023
Beast of Turin Update 28/04/2023
At last the Beast of Turin is up along with more! 21/04/2023
Lots of new stuff coming along 06/04/2023
At last our 1924 Le Mans Bentley is finished 09/03/2023
News
I am very bored...
21/10/2016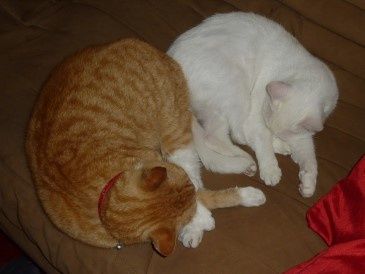 I am very bored. Remaking rubber moulds is obviously necessary but extremely mind numbing. Nearly two weeks modifying and improving stuff and a lot of pouring silicone rubber.
The Lister Jaguar is nearly finished, just a couple of bits to do, so with any luck it should be in the mould next week. Then it will be on with the Alfa T33. I have made the T33 into a sidewinder car using a slot it pod but I will make a more standard inline version which will make it a little cheaper to build.
We will be getting another delivery of running gear sets from Pendle Slot this week, which will cover the 30s and 50s GP cars plus a few others. These running gear sets are very useful and good value (for us and you). They contain all the parts you will need to complete your model. If you are more experienced you may want to use more specialised parts but at least now you have the choice.Remember to get the specific information about each individual model just click the picture of the listing and it will bring up the details.
Christmas is still a few weeks (months) away but it does creep up on us very quickly so remember to get your orders in early and get a lovely present to yourself (preferably one of our kits), so that we can get some nice presents for ourselves (booze). You might be disappointed if you leave it to the last minute, there could be a shortage or even panic buying and brexit hasn't even really started properly yet.
After talking to a few slot car firms and retaillers it seems if you buy ready to run slot cars they will be going up in price very soon and by quite a bit as well. Our petrol and food are also going up. Oh and unfortunately the running gear sets will be going up in price as well, as the parts are all imported via spain. And we havn't even left yet god help us.
You might think we would be selling more overseas what with the drop in the pound. But it seems very many people that overseas customers are waiting for the pound to drop even more before they buy stuff (cannot begrudge them on that, only being sensible).
All this brexit stuff will pale in comparison with what is happening in the USA, it's becoming mind boggling. How can this fantastic country have a political system that allows a mindless, incompetant, sexual pervert with absolutely no business acumen and no respect for the working people to be in a position where he could be president of the most powerful country on Earth. To say it is terrifying is an understatement, this man is pure evil, he has not one redeeming factor. It is beyond me why any one with an ounce of sense would vote for such a monster. In all his speeches I have seen not the slightest hint of compassion, just venom and nastiness. This man does not have a caring bone in his body. He is a stupid man. The only reason he is rish is that he started even richer. He is a terrible businessman (Note from Joe: This is a man who could not sell steaks in America). He does not pay taxes and in a lot of cases does not pay his workers. We've fucked up in this country, please America do not do the same.
Here is a nice picture of two of my cats Barney, the ginger bastard, and Snowey the viscious white lady cat. Ho Hum.