Latest news
Important Notice... 05/06/2023
The Beast has proven to be very popular 25/05/2023
Beast of Turin Update 28/04/2023
At last the Beast of Turin is up along with more! 21/04/2023
Lots of new stuff coming along 06/04/2023
At last our 1924 Le Mans Bentley is finished 09/03/2023
News
Got bored
03/08/2017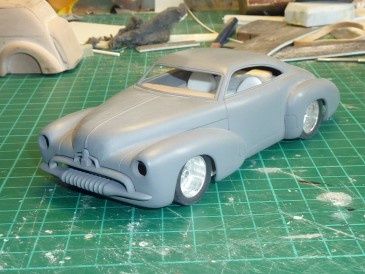 Got bored so I have made a little trailer so that you can tow your lovely, little GTM slot cars around with your lovely little Chevy Tow Truck or even your lovely little Chevy Pick Up Truck. I think it is pretty lovely. I should have it moulded in a day or so and it should be a reasonably inexpensive thing as it is a fairly simple model.
I have not forgotten the Holden Efigy. The prototype, sorry "master" is finished and ready to be moulded. It will be held up a bit as we are sorting a new decal sheet. But seeing as we sell fuck all this time of year it should not matter too much. We are now eating grool from Lidl (although Lidls ultimate burgers are very nice). And I have not had a drink in nearly a week. But the good bit is when I do have a beer I will get pissed very quickly. Ho hum, back to models.
The Ford Pop is taking shape nicely and should be ready for somebody to buy in a couple of weeks... Please? Somebody?