Latest news
New Painted Special! 26/01/2023
New Kit Available! 20/01/2023
The first news of 2023 19/01/2023
Back to work! 04/01/2023
Seasons Greetings and Happy New Year! 15/12/2022
My first show in two years, new models, and the cull 01/12/2022
News
Gaydon is done for another year
19/05/2017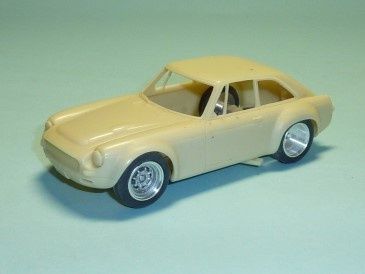 Gaydon is done for another year and again a super show, congrats to Roger and all the team involved for a great event. It was well organised and hastle free. Lady Lynda and myself set up on Friday so we would be nice and refreshed for Saturday which is undoubtedly the busiest of the two days. And it was very busy all day, and a long hard day it was. I stand up all day and talk non stop, most of which is drivle (as most of you know). Great to meet lots of friends from Germany, France, Italy and furthermore it is great that our European slot car enthusiast friends come over every year, long may it continue.
We took our new Chevy trucks and the latest Auto Union and both proved very popular. Lots of people liked the idea of making trucks and vehicles other than cars. So we have a few more ideas to consider. The Lotus 30 and 40 were also very popular. The super Imp (the very wide one that has been reintroduced) is still very popular. So much so that I am thinking of making a Mega Anglia to compliment the Imp. You do get a few ideas from these shows plus a few stupid ones, that is me being diplomatic.
On the whole no one at the show annoyed me, but you will be glad to know I did get the serious hump in the hotel.
Not the hotels fault, we stayed at the Holiday Inn in Leamington Spa, good hotel and great staff, completely reccomend it. Saturday evening I had a couple of beers and was having dinner talking to a family next to us. One of the ladies said they wanted to have a drink in the bar but two men were taking up 6 seats and three tables in the bar. Tell them to move says lady Lynda (essex bird), the guys in the family next to us are up for it but there ladies say not to bother. Not us though, Lynda says I'll sort em. But I was up for a quick recon as I went to the loo and yes two young but quite large chaps were on laptops spread over three tables. I am seriously ticking by now, cheeky, arrogant bastards. So in I go, do you really need 6 seats and 3 tables, I say, can you move some of your stuff? They look a bit surprised at this, especially when I pick up one of there back packs that is taking up a seat and plonked it on his table and told him to move a pint of beer and another laptop from the third table. I suppose I will have to, he says. Yep advisable, I reply. So Lynda sits down opposite at our newly vacated table and I get the drinks. Off she goes for her ciggy, so I sit in her seat so I am opposite the big guy, just to annoy him. Now being from Essex I am pretty good at blagging it as we put up a good front as we say. Lynda is laughing and so are the family but I am thinking this could have gone very wrong. I am now 63 and these guys were big and in their 20s but I guessed two computer geeks were not going to rip my head off. Dont think I will make a habit of it or it will go very wrong.
Back to the show, a young lad from the scalex stand came over. Oh the innocense of youth. Now as you may have guessed it was a lamb to the slaughter. Very enthusiastic but so much to learn. Everything can be done on a computer and will be accurate and wonderful... Yeah that is why your Mk 2 Escort is probably one of the worst models ever made, along with the Maserati 250F plus a couple of other modelling disasters. Oh we will be using 3D scanning so our models will be very accurate... give me strength. Try that on a 300 Maserati where all 30 were different plus the restored ones are even more different. Plus, and this is the important bit and I have bleated on about this over and over, make an accurate model and it wont necessarily look right. Artistic license is important as the perception of what people think it looks like can be just as important. But hey I am an old twat with nearly 50 years of making model cars. What on Earth do I know. A fucking lot is the correct answer.
We are, believe it or not starting to get into 3D printing for our chassis parts but more on that in a week or 2.
I am getting on with the Holden Efigy and with any luck the 1968 Sebring MGC should be back in a week or two.Trucks should be on the website in a couple of days.