Latest news
Preparing for Orpington 17/11/2022
We will be attending Orpington swapmeet on the 20th 10/11/2022
New Painted Specials! 03/11/2022
The Volvo PV544 is finished and available! 17/10/2022
The Volvo PV544 prototype is done 06/10/2022
The Volvo PV544 is nearly done 08/09/2022
News
Frazer Nash coming very soon
20/08/2020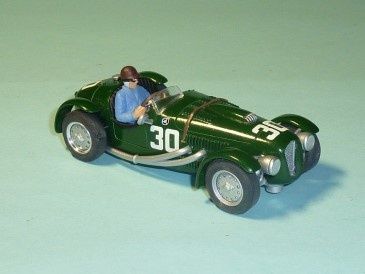 The Frazer Nash is finished and will be on the website very soon. It will be the 1951 Targa Florio winning car, the only British car to win the prestigious event. We are just waiting for decals to arrive, hopefully it will be soon but the post is still a bit slow with everything going on at the moment.
We have another release coming soon, the 1954 D-Type that placed in 2nd, this will hopefully be back in the range in the next few days. The Ecurrie Ecosse No. 4 D-Type will also be on the car page soon.
We have a lot more vehicles almost ready and coming alone nicely, just waiting for the decals for a few of them to arrive.
Our little Fiat Ballila is taking shape and should be on its wheels next week. This little car is very pretty and a bit of an unusual subject but I expect all of you to buy one because you are such lovely people (please?)
As nusual working on a few other projects including the EE Transporter, which should be ready later this year. Honest. Do not forget everyone gets a free left wing pussy (resin cat) with every order while stocks last.