Latest news
New Painted Special! 26/01/2023
New Kit Available! 20/01/2023
The first news of 2023 19/01/2023
Back to work! 04/01/2023
Seasons Greetings and Happy New Year! 15/12/2022
My first show in two years, new models, and the cull 01/12/2022
News
At last the Vauxhall Firenza Droopsnoot is on the car page
21/01/2021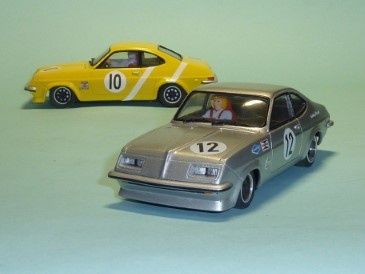 At last the Vauxhall Firenza Droopsnoot is going on the car page and will be available for sale momentarily. So please go buy one! We have put our generic decal sheet in the kit as getting decals sorted at the moment is a bit tricky. Believe it or not this is our first Vauxhall but it will not be our last. The Baby Bertha is planned for this year.
The Lotus 23 and 23C are coming along nicely. I made rubber moulds of the 23 but was not happy with the model so I am doing a couple of mods and will remould it so both shells will be ready soon. It certainly has been a challenge this car. It has an angelwinder and a full interior in a tiny little sports car.
After this I will be getting on with some rubber moulding and then getting on with the Maserati 151.