Latest news
The Xmas Shutdown will be 17th Dec - 3rd Jan 01/12/2021
Important News! THE CULL! 19/11/2021
New Kits now available! 11/11/2021
New Kits now available! 27/10/2021
Our first Sunbeam Alpine model is now available 21/10/2021
All we need is decals 15/10/2021
News
Another week under house arrest
09/04/2020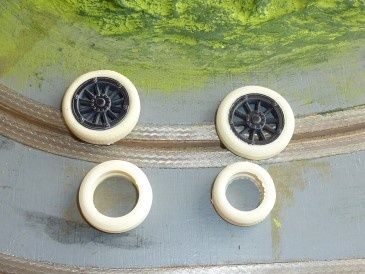 Another week done under house arrest. I have ventured into the garden once or twice but Lady Lynda made me do stuff like digging. I did not like it. So back to the workshop with me. The Commer van is now finished and ready to put into the mould. But as I have been remaking worn out moulds all week it will have to wait.
I have dirtied up a few more cars, must stop doing this but it is quite easy and it does add a bit of atmosphere. All you do if you have an airbrush, a cheap one will do (mine is cheap), a little pot of Tamiya dark earth and some water, mix together and spray your model to the desired dirtyness. Dead easy. Ok you may nee to practice a bit but there is no magic.
So after these moulds are done and I stop farting about with my airbrush and stop eating chocolate, what next? Well it has to be on with the Lotus Cortina Mk.2. I do need to get on with a car, a lot of messing about lately but it is strange times. Keeping to routine is important but seeing as we have worked at home for quite a while that should be reletively easy, you would think. Postage is still a bit hit and miss in terms of when we can get it out so please be patient, we have to rely on good friends to venture into the outside world.
One last thing, Pendle have produced some cream coloured tyres. These are perfect for our joint project with Chase Cars of Edwardian race cars and for other projects of that era. Gareth is also fine tuning some 3D printed wood spoke wheels. Hopefully more pics next week.