Latest news
New Painted Special! 26/01/2023
New Kit Available! 20/01/2023
The first news of 2023 19/01/2023
Back to work! 04/01/2023
Seasons Greetings and Happy New Year! 15/12/2022
My first show in two years, new models, and the cull 01/12/2022
News
2021... yay
07/01/2021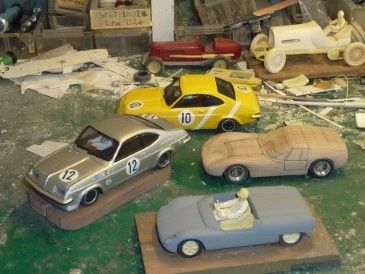 We are back and it is 2021, yaaaaaay. And straight into lockdown, living in South Essex with the highest Covid rates in the country and probably the whole effing world at this rate. So I guess we will get on and make toy cars. Fortunately we work at home so I am OK as I don't go out much anyway. Joe is climbing the walls.
I always like a Christmas project, this year I decided to make a Lotus 23 with an anglewinder chassis and full interior. The Lotus is a very small car so not that easy a prospect. But I managed it so this will be our first new model of 2021. I should have it finished next week but still have to get the decals sorted. Might do a Lotus 19, should be able to get an anglewinder in that too.
I have a lot of model blocked out but cannot make my mind up what to finish next, but it will probably be the Maserati 151... ooo look a squirrel.