Latest news
Preparing for Orpington 17/11/2022
We will be attending Orpington swapmeet on the 20th 10/11/2022
New Painted Specials! 03/11/2022
The Volvo PV544 is finished and available! 17/10/2022
The Volvo PV544 prototype is done 06/10/2022
The Volvo PV544 is nearly done 08/09/2022
News
A New Idea For Tracks!
26/04/2022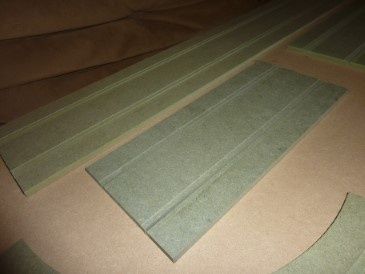 For the past few weeks, we have been playing around with a new idea. For those of you who would like a wooden track but could not get one made this should suit you perfectly. I have come up with a simple solution, routed sections of high density MDF to put together and make a track. Having standard and long straights, different radius curves, chicanes and more to come. You can build up a 2, 4, or 6 lane wooden braided track to your own design from these ready cut sections. Just glue or screw them to a base board, paint them, glue your braid down and you have yourself a smooth super duper track.
We are still in the process of designing these but we would be interested in your thoughts. We see a lot of potential in this idea, it is a simple solution to what what I believe many would prefer over a plastic track, with the benefits of a wooden routed track to your own design.
So what do people think?