Latest news
New Painted Special! 26/01/2023
New Kit Available! 20/01/2023
The first news of 2023 19/01/2023
Back to work! 04/01/2023
Seasons Greetings and Happy New Year! 15/12/2022
My first show in two years, new models, and the cull 01/12/2022
News
The first news of 2020
09/01/2020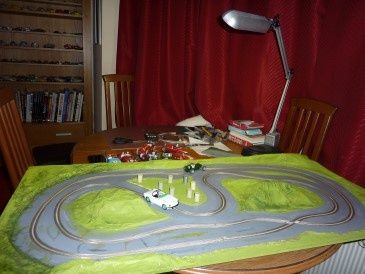 The first news of 2020, and as Scalextric have announced their 2020 model range I guess it is only right we should announce our new models for 2020. Most of which you probably know but I guess I should make it official because as you know, I always stick to my plans (HAH!).
ERA re-release, with a few slight modifications to bring it up to date
Eccurie Ecosse 1954 D-Type, Reims
Eccurie Ecosse 1956 D-Type, Le Mans
Mazda RX7 1981 BTCC
MK II Lotus Cortina
Vauxhall Firenza Droop Snoot
Ford C100 Truck 1981
1907 GP Renault
1907 GP Fiat
Group 44 Triumph Spitfire
Cobra GT
Austin Healey 3000 Rally
In addition to this we are working on another transporter, yes it is official the Eccurie Ecosse Transporter is underway, lot to do but it is looking good. Our Atkinson transporter is still on the cards. Obviously there are a couple of other projects but they are still in my head.
My Circuit d'Nobby NoMates is up and running and we will be putting up a video of our cars whizzing round in the next few days.